THE ART OF ADJUSTING
SATURDAY 29th and SUNDAY 30th June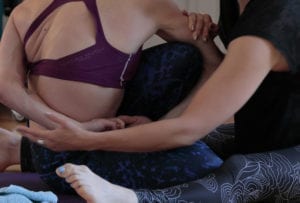 LEARN HOW TO GIVE SAFE AND EFFECTIVE ADJUSTMENTS IN YOUR YOGA CLASSES
Hands on adjustments are a great tool to encourage, correct, and gently guide a student into a deeper expression of a yoga pose.
Yet it can be daunting at first – it's difficult to know when to approach someone, how best to place yourself in order to make the adjustment, and how much pressure to apply.
Giving good adjustments requires confidence and an ability to understand and adapt to hugely diverse bodies and personalities! This comes through experience and practice, but there are some basic ground rules and techniques that will help you and which should always be followed.
This two day workshop is an introduction to the art of adjusting.
We will discuss why, when and how to give physical adjustments and explore through observation, demonstration and practice (on each other), using postures taken from the ashtanga yoga sequence.
WORKSHOPS WILL INCLUDE:
Reasons for adjusting – why are we doing it?
Watching, assessing, and observing before 'diving' in
Practical instruction, tips and techniques
Understanding the nature of the adjustment – moving with the flow of energy, not against it
Using and placing your own body intelligently to support both the student and yourself
How much is too much pressure?
Building trust
How to adjust someone much bigger/smaller than you
Being sensitive to different personalities and emotional states.
This workshop is suitable for teachers, trainee teachers and experienced students who are interested in learning more!
A solid command of the primary series is required – please get in touch if you're not sure if you're eligible.
When: Sat 29th 1.30 – 5.30pm
Sun 30th 11am – 3pm
Price : £80
Doing a single session might be possible – please contact me if you would like to do just one day.
PHILIPPA ASHER 2019 WORKSHOP  WEDNESDAY 14TH – SATURDAY 17TH AUGUST
Ashtanga Guided Self-Practice & Asana Technique / Alignment with KPJAYI Certified International teacher Philippa Asher.
We are delighted to welcome the wonderful Philippa back to Glasgow in August! This year she will be teaching two sessions of guided self practice Wednesday to Saturday and an afternoon asana techniques workshop.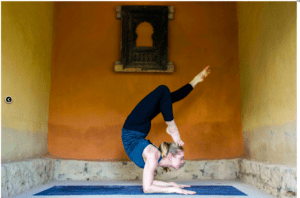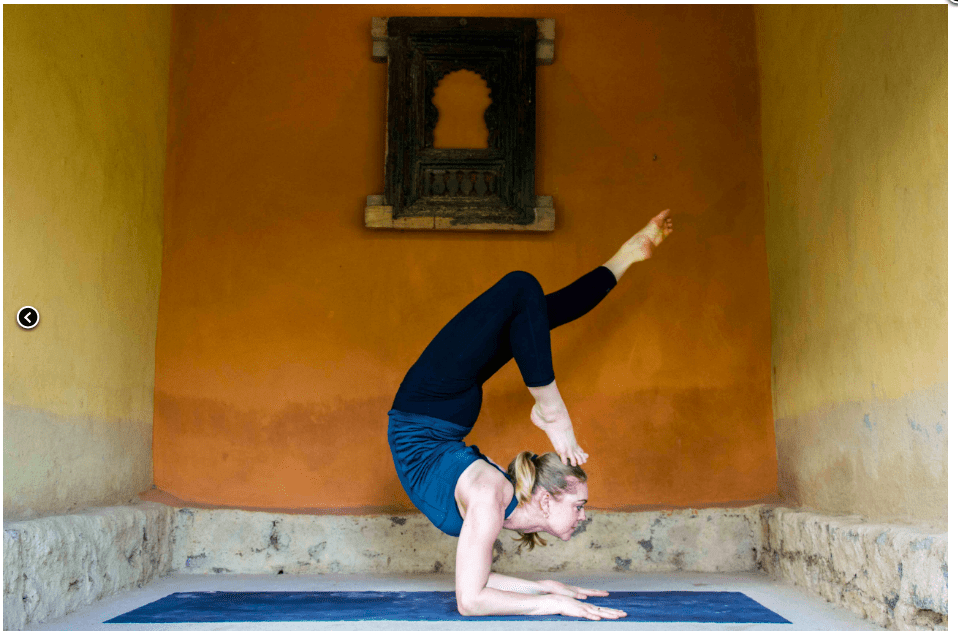 A chance to work closely and in a small group, with one of the few KPJAYI Certified Ashtanga yoga teachers. Following the traditional 'guided self-practice' method, you will have the opportunity to deepen and develop your asana technique and practice, whilst being guided through methods of approaching the more challenging postures. On Saturday afternoon the workshop will focus on tristhana, technique and safe alignment. All levels of Ashtanga yoga practitioners are welcome. 
PRICE £150, EARLY BIRD £135 ( pay by May 31st)  BOOK HERE
Click here to see Philippa's ASANA GALLERY
FOUNDATION SERIES
In this series of workshops we explore the importance of foundation to create length, space, and ease of movement in every posture. Just as a tree with strong roots grows healthy and tall, by cultivating our roots our asana practice will flourish.
Postures revolve around pairs of opposites (grounding/ lengthening, strength/softness, drawing back/reaching forward). Striking the perfect balance between the two, by understanding our roots and by staying connected to our centre, allows us to find freedom and grace in every posture. We will see that these techniques are the key to success in more challenging postures including inversions, arm balances, jump throughs and backbends, and will lead to steadiness and ease within the entire primary series.
PART 1 – STANDING STRONG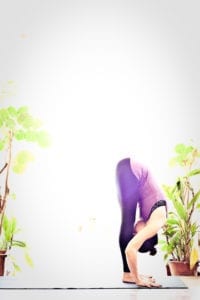 In part one of the series, the focus will be the feet and legs. The standing sequence comes at the beginning of the ashtanga sequence and allows us to get to grips with our feet and strengthen our legs. Proper use of our legs and feet impacts the way we hold ourselves, improves posture, facilitates connection to the bandhas and begins the hip opening process.
This workshop will also be an in depth exploration of the standing sequence, which when approached and done correctly will inform and transform your whole practice.
£30
SUNDAY 11TH AUGUST, 3 – 5.30PM,   BOOK HERE
PART 2 – PRESS DOWN, LIFT UP!!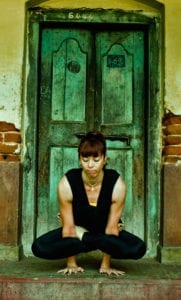 In part two of this series the focus will be on the seated sequence – how do we find and train our foundation once our feet are no longer on the floor? We will see how we need to continue working the legs and bandhas to facilitate seated forward bends.
This workshop will be also be an exploration of the jump throughs and jump backs – how we need to train our hands to keep pushing down, and to understand the connection of strength between the hands, shoulder girdle, back and bandhas in order to lift up and glide through!
Suitable for anyone with some experience of the primary series.
£30   
 SATURDAY Sept 14th, 3 – 5.30PM   BOOK HERE
PART 3 – BACKBENDS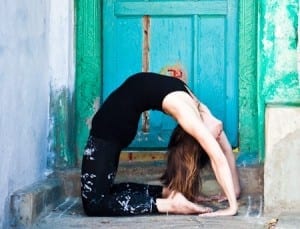 In this, the third in the foundation series, the focus will be Backbends.
Back bending done properly improves heart function, flushes the internal organs, stretches the entire front of body, strengthens the spine and boosts your mood.. yes, backbends make you happy!
Yet a flexible spine alone is not enough to achieve a fully balanced backbend …again we need to establish and train strong roots to access length and mobility in hard to reach areas of the body. This work will build essential strength and support for those with a bendy back and will open up and stretch stuck areas for those who are not so flexible. This is a workshop to give participants a deeper understanding of the benefits and mechanics of back bending so they can incorporate this knowledge into their daily asana practice, and pave the way for freedom and success in postures like urdhva dhanurasana and more!!
Suitable for all levels of students with a regular practice
SUNDAY SEPT 15TH, 3 – 5.30PM   BOOK HERE
"Both workshops were very informative from a theory point of view and a practical point of view and I feel privileged to be taught by you.  You provided very clear guidance in layman's terms which was very useful to all levels and abilities.  I didn't feel inadequate at any time and found both workshops have given me a wealth of knowledge that will always stay with me on my own yoga journey.   I attend many workshops with senior yoga teachers and I can honestly say that your workshops are always by far the best and are very good value for money."  Carole M
"These highly anticipated workshops excelled expectations. I have taken forward tips to deepen my practice on the mat as well as in day to day life. For example, I've become aware of unhelpful movement patterns/habits both on/off the mat and feel more equipped to help address them and restore balance in my body" Diane C
"Listening to Cathy talk, it really is clear that she imparting information that has come through many years of practice and experience.  Her good humour and candour about her own early years of practice means there is a lightness of tone and also relatability.  The workshops are really beneficial and instructional but genuinely fun as well!   
I left feeling really thankful to have gone. There were subtle things that I could apply to my practice straight away – and notice the improvement instantaneously – as well as get some other things to bear in mind and keep on with to improve in a more incremental way." Hanne B
---
INTRODUCTION TO MYSORE-STYLE ASHTANGA YOGA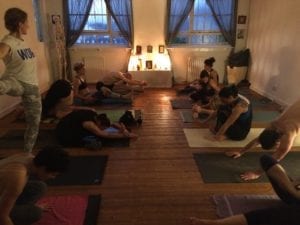 This is a a general introduction to ashtanga yoga, geared specifically towards anyone interested in joining the weekly morning Mysore classes.It is aimed at complete beginners to ashtanga as well as students who have experience of led classes but would like to transition to self practice.
Many people feel intimidated by the idea of mysore self practice classes.They may worry that they won't remember anything or that the class is just for advanced students and they won't be good enough. But there is no need to worry – mysore classes are mixed level classes suitable for beginners right through to advanced students.
In the workshop we will start with some background information on the ashtanga system (it's origins, it's founders, it's intended purpose) to put what you're doing into context.We will look at the ashtanga sequence, explaining how it works, and how it is designed to be learnt.We will go through the fundamental techniques used throughout the ashtanga sequence (breath, bandhas  drishti, vinyasa) –  so you understand what exactly it is you're trying to do! We will learn the sun salutations and finishing postures so you have the essentials to practice and build on.
Finally we will explain in detail what happens in a mysore class, what to expect, and we will come up with a suitable sequence for you to start with in your self practice class. By the end of the workshop you should feel fully confident to come along and give mysore classes a go!!
Next Workshop:  Saturday 22nd June, 3- 5.30pm
---