A NEW TEN WEEK COURSE STARTING WEDNESDAY 10TH JANUARY 2018 6-7.15pm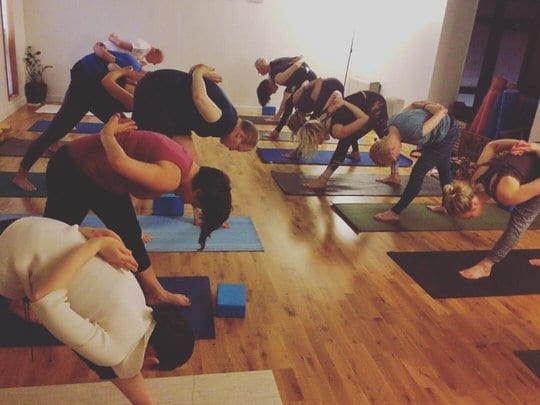 Do you want to learn ashtanga yoga but not sure where to start? Here's your chance!!
Starting at the beginning we will guide you through the fundamental techniques and principles behind this dynamic system of yoga. We will teach you the sequence of postures in a systematic way, each week building on what was learnt the week before. You will be given plenty of time to familiarise yourselves with the basic movements, and you will be encouraged to memorise and practise the sequence at home. Over the ten weeks your flexibility, coordination and strength will improve, you will learn to pay attention to and use your breath, and you will find yourself moving with greater ease and fluidity through the sequence. Once completed you will be more than ready to join our mysore self practice classes ( the traditional ashtanga method) if that's your aim !!
Cost : £80  You can pay for this course by purchasing a regular 10 class pass, or two 5 class passes, if you prefer to spread the cost. BUY HERE (please book each individual class on the timetable)
OR …why not buy someone a voucher for the course as a Christmas gift?  BUY GIFT VOUCHER HERE