Saturday 21st October
A special event in collaboration with Dear Green Coffee Roasters
Come and join us for a morning of yoga asana, simple pranayama, and meditation, followed by a coffee tasting session led by the founder of Dear Green Coffee Roasters Lisa Lawson. This event will take place surrounded by coffee beans and roasting machinery at Dear Green Coffee headquarters!!

Calling all coffee loving yogis !!!
Guruji, the founder of ashtanga yoga famously used to say "No coffee, no prana".
Prana is the universal energy or vital life force that sustains us and all life on this planet.
We take in prana through the air we breathe as well as through food, water and our surroundings.
Yoga practices should increase our stores of prana and maximise the quality of pranic energy within us to lead us to optimal health and well being. Guruji would always drink a coffee first thing in the morning and would make Sharath a coffee before practice too.
'No coffee, no prana' was said in good humour and was not intended to be taken seriously – but the expression has become a well known catchphrase amongst the ashtanga community.
Well, we're using the catchphrase as an excuse to celebrate our appreciation of both coffee and ashtanga yoga in this one off special event !!!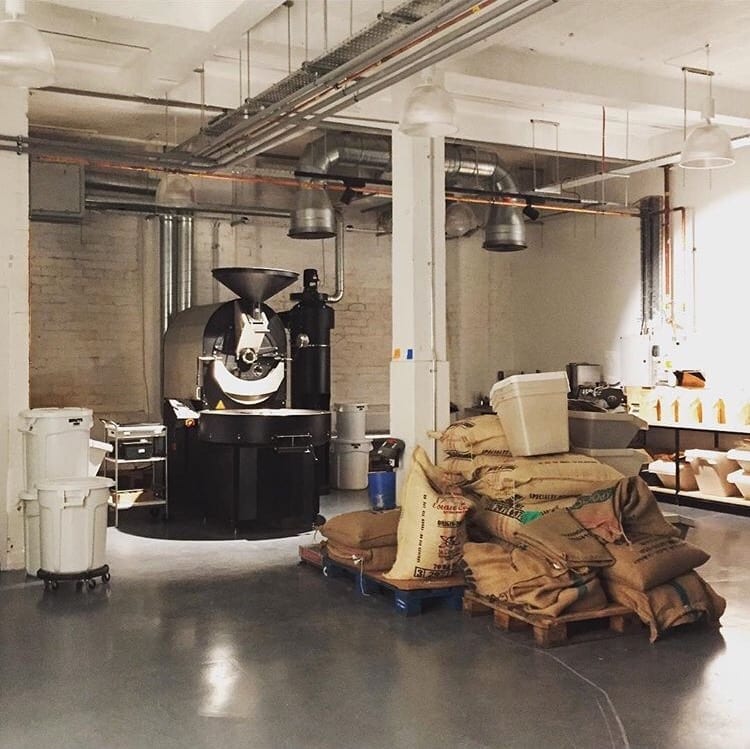 Profits will go to 'Girls Gotta Run Foundation', a charitable organization in Ethiopia that invests in girls who use running and education to empower themselves and their communities.
Read all about them here: http://www.girlsgottarun.org
Schedule:
10.30  Coffee on arrival
11.00   Introductory talk/simple pranayama
11.30   Led Primary Series Ashtanga Class
13.00   Guided Meditation
13.30   Coffee tasting and Pastries
This will be a fun, informal event in aid of a great cause. It will be open to all levels of students but places are limited so do book!! There will be some mats available to use but please try and bring your own if possible.
Location: Dear Green Coffee Roasters
Unit 2, Glasgow Collective, 13-27 East Campbell St,  Glasgow G1 5DT