WELCOME TO ASHTANGA YOGA GLASGOW
Dedicated to the teachings of Sri K. Pattabhi Jois
Ashtanga Yoga Glasgow is run by Cathy Moran
Glasgow's only KPJAYI Authorized Ashtanga teacher

Traditional Morning Mysore style Classes

Beginners Courses & Introductory Workshops

Guided Classes for all levels in a supportive environment

Private one to one and small group tuition
---
NEWS & UPDATES FROM CATHY
---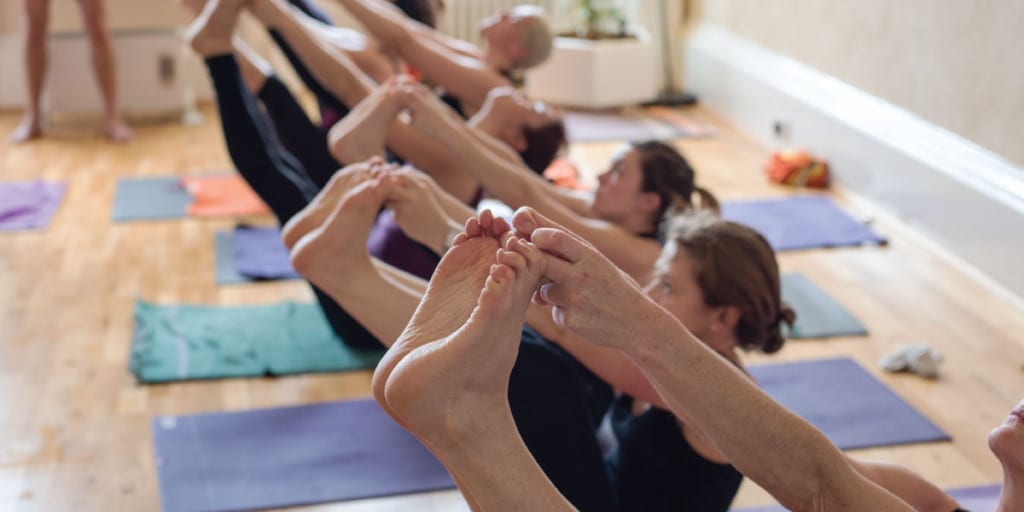 Starting Wednesday 20th April
Looking to start Ashtanga Yoga? Here's your chance!!
A 6 week course introducing the basic postures and techniques behind this dynamic form of yoga. Starting from scratch, you will learn  progressively, step by step, week by week. This is the perfect introduction to ashtanga yoga, and essential as a foundation for any of the other classes.
Click here for more Info

A rejuvenating week of ashtanga yoga, with delicious organic food in the tranquil setting of a beautiful farmhouse retreat surrounded by nature..
From Tuesday August 11th the morning mysore classes will be moving to  'Balance'  on Napiershall St,
(118/122 Napiershall Street, North Kelvinside, Glasgow,G20 6HT)
Class days and times remain the same.
Please remember to book to ensure you have a place, as classes have been extremely busy lately.  Booking remains through the timetable page on my (this)site.
If you are new to mysore practice and are interested in coming to class please contact me first!!
Looking forward to seeing you all there!
NEW TO ASHTANGA YOGA?
---
GET STARTED WITH AN INTRO TO ASHTANGA WORKSHOP OR A BEGINNER'S FOUNDATION COURSE
ASHTANGA
---
"The full ashtanga system practiced with devotion leads to freedom within one's heart."
A dynamic, physically challenging practice, following a set sequence of postures. Deep steady breathing synchronised with the postures creates a purifying internal heat, which burns away toxins, resulting in a strong, light body and a calm mind. With dedicated practice over a period of time comes the potential to transform your life, not just physically, but mentally, emotionally and spiritually too.
WHAT IS MYSORE STYLE?
---
Learn Ashtanga Yoga the traditional way, as it is taught at the Krishna Pattabhi Jois Ashtanga Yoga Institute in Mysore, India